Virtual Filing Cabinet
Log into Client Track Portal and click on Virtual Filing Cabinet (1) on left sidebar and then click Emailed Files folder (2). Open the recipient's email address folder that you sent e-Signature request to and click Sent folder (3).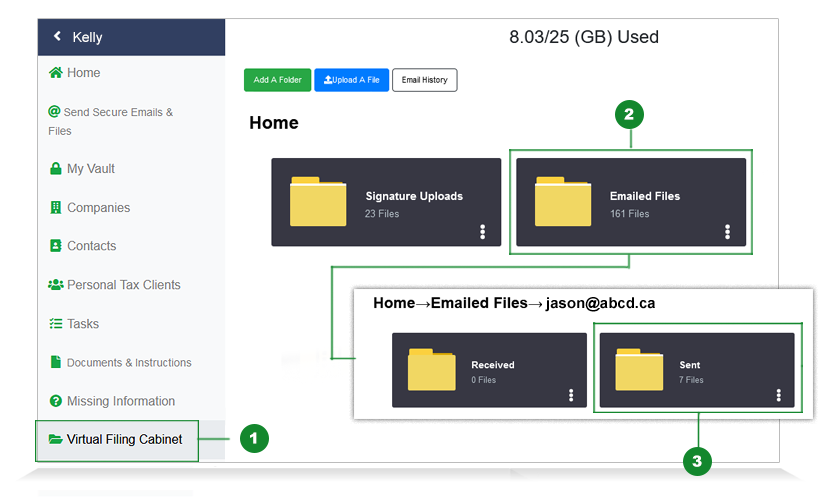 Browse to the appropriate folder to find the signed PDF document. (1) Click on the three dot (...) icon on bottom right corner of PDF document to open up options such as copy to, move to and download file (2).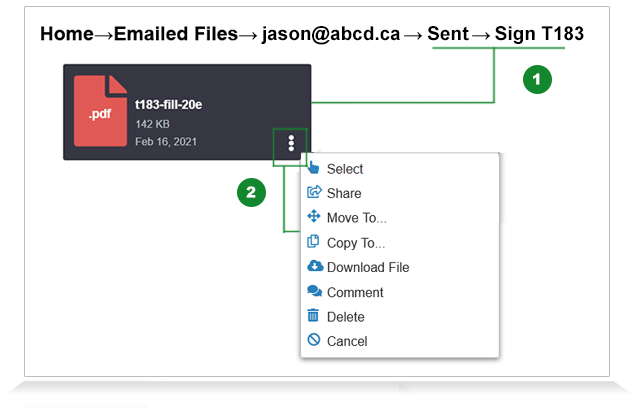 Email Dashboard
You can view all emails sent including e-Signature Request on your main email dashboard by going to Send Secure Emails & Files (1) from left sidebar. From here, you can view the status of email, delete or resend email and change password all at a glance. (2)